Facebook is the world's largest social network, with its almost 2.5 billion monthly active users. With so many billion people comes big responsibility for what publishes on the network. This is where Facebook has been terribly criticized. Fake news and polarization has been all over Facebook, and affected billions of people. So, how is Facebook linked to fake news and polarization?
First of all, what is Facebook?
Facebook is a social networking site that is supposed to make it easy for you to connect and share online with friends and family. Facebook was originally designed for college students and created in 2004 by Mark Zuckerberg as a student at Harvard University. Anyone over the age of 13 with a valid email address was able to join Facebook by 2006. Facebook is the world's largest social network today, with its more than 1 billion users worldwide.
As Facebook is the world's largest social network, this is something people exploits. Fake news and polarization are a topic Facebook has been exposed lately. For example, many people believe that because of Facebook's fake news and polarization, Donald Trump was able to win the election as president of the United States. "Fake news is stories that appear to be news, spread on the internet or using other media, usually created to influence political views or as a joke." (Cambridge Dictionary). So, Facebook is not only spreading fake news everywhere, it is also killing the real news. Nearly two-thirds of American adults, 68%, say they occasionally get news on social media, according to a new Pew Research Center survey (Matsa & Shearer, 2018). Imagine over half of these news to be false, instead of informing news to the world, Facebook is actually doing more to divide the world spreading its fake news.
How did Facebook affect the US president election?
Facebook is being accused of abolish its responsibility to turn down on fake news stories and counter the echo chamber that defined this election (Solon, 2016). Many people feared that fake news articles spread on Facebook settled the result of the 2016 election. There were many purveyors of fake news that aimed to help Trump win, and he did win. In the documentary "The Facebook dilemma" Mark Zuckerberg says that he does not believe that Facebook has contributed to the election result. This aroused attention and he received a lot of negative criticism for it. Later, he came out and took responsibility for what happened. He said that they did not take a broad enough view of their responsibility, and that it was a big mistake. He said he was sorry, that he is responsible for what happens on Facebook and that they did not do enough to prevent the disinformation. (Kurtzleben, 2018).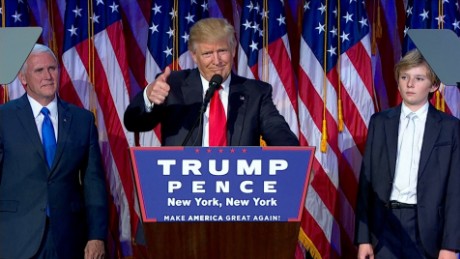 Facebook is a social network made for easily connection and sharing with friends and family. Unfortunately, Facebook has been used for spreading false news and polarization. This has made many people critical to Facebook and their news.
Sources:
Cambridge Dictionary. Fake news. Last read 10.02.2020 from: https://dictionary.cambridge.org/dictionary/english/fake-news
GCFGlobal (2020) What is facebook? Last read 11.02.2020. From: https://edu.gcfglobal.org/en/facebook101/what-is-facebook/1/
Kurtzleben, D. (2018, April 11.) Did Fake News on Facebook Help Elect Trump? Last read 11.02.2020 from: https://www.npr.org/2018/04/11/601323233/6-facts-we-know-about-fake-news-in-the-2016-election
Solon, O (2016, november 10.) Facebook's failure: did fake news and polarized politics get Trump elected? Last read 10.01.2020 from: https://www.theguardian.com/technology/2016/nov/10/facebook-fake-news-election-conspiracy-theories
Shearer, E & Matsa, K, E. (2018, september 10.) News Use Across Social Media Platforms 2018. Last read 11.02.2020 from:
"The facebook dilemma" Part 1 https://www.youtube.com/watch?v=-oguBx7O72I
"The facebook dilemma" Part 2 https://www.youtube.com/watch?v=Lg4XW4c9AAc